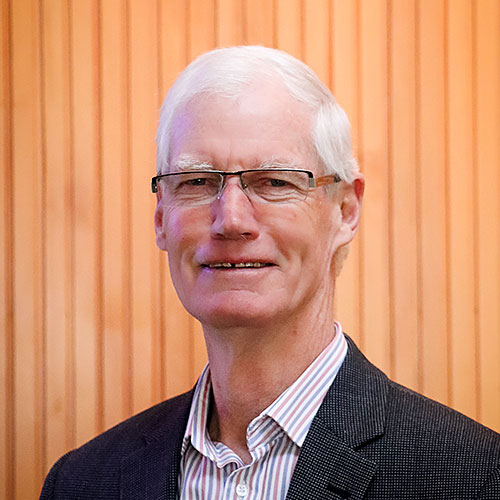 John Palairet – Chairman
John is a Chartered Accountant and an accredited member of the Institute of Directors. He was a Hawke's Bay Partner in national and locally owned chartered accounting firms including KPMG and BDO specialising in audit, business recovery, business valuations and has also acted as an advisor to many Hawke's Bay businesses.
John currently chairs the Audit and Risk committee for Napier City Council.
Bishop Andrew Hedge – Trustee
Bishop Andrew was ordained as the 16th Bishop of the Anglican Diocese of Waiapu in October 2014. Bishop Andrew has served the Anglican Church as Vicar of Cambridge, Waikato and Chaplain to King's School, Auckland and also in a variety of governance roles over the past 15 years including Diocesan Standing Committees in Auckland and Waikato, and as a trustee for St Paul's Collegiate School, Hamilton. Bishop Andrew is a member of several boards in the Diocese of Waiapu which focus on Mission and Ministry, Finance, Education and Social Service sectors of the Church.
Bishop Andrew is a volunteer Ambulance Officer, Chaplain and supporter of the youth programme with the Order of St John.
Evan Turbott – Trustee
Evan is a commercial and property lawyer in Tauranga. He is Chancellor of the Anglican Diocese of Waiapu, a director of Anglican Care (Waiapu) Ltd and a Chartered Member of the Institute of Directors. A former chair of the Bay of Plenty Sinfonia, Evan is a longstanding Rotarian and Councillor of the Automobile Association (Bay of Plenty District). He sits on the board of Age Concern Tauranga.
Brian Watkins – Trustee
Brian is a UK citizen who had 33-year career as a global financial futures and forex broker working in London for major international investment banks and brokerages. Since retiring and relocating to NZ in 2005, Brian has been an active member of the St Luke's Havelock North parish and has served long terms on the vestry and as a lay member of Waiapu Diocesan Standing Committee. Brian is Chair of the Camp David Trust Board – a not-for-profit Christian charity.
Brian is a member of the Institute of Directors and has a contract role managing finances for Grow Limited, a local Hawke's Bay design and events company that host events in NZ and Australia, focused on promoting meaningful changes in our community and promoting social justice.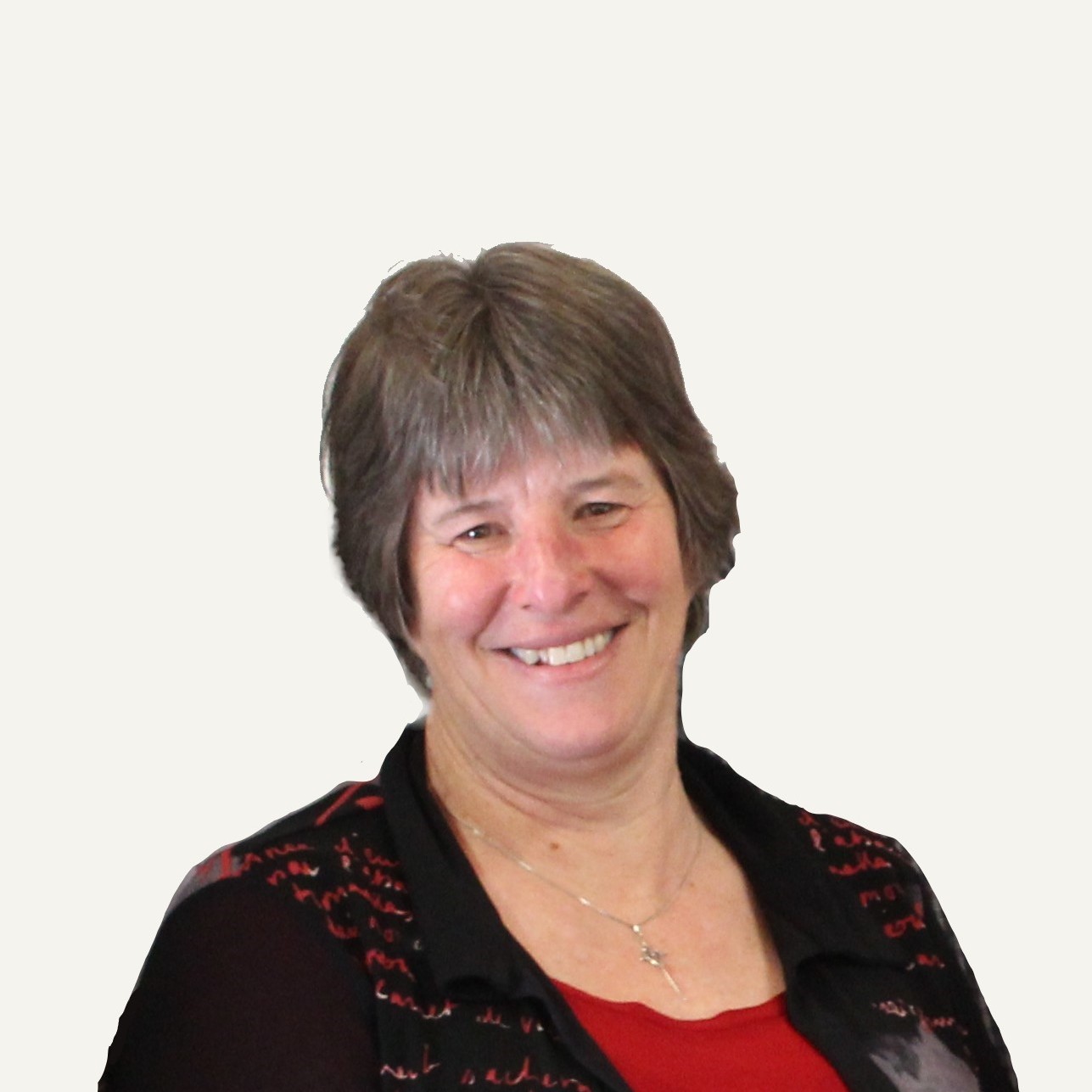 Reverend Jo Crosse – Trustee
Jo is Vicar of the Parish of Southern Hawke's Bay. She is married to Hamish and they live on their farm near Weber. They have three young adult children. Jo originally trained and worked as a registered nurse in New Zealand and while on OE in the UK. Jo was ordained in 2005 and completed a Bachelor of Theology. She has offered ministry locally in Weber, as HB Regional Youth Ministry Facilitator, and Children and Families Enabler for the Diocese prior to becoming vicar. Jo has served on numerous church and community committees including Three Tikanga Youth Commission, Strandz Executive, and General Synod Standing Committee.
Along with her parish ministry Jo is currently a member of Waiapu Standing Committee, a youth leader for St John Cadets, and a member of the COGS LDC for Tamatea/Tamaki Nui a Rua.
Karen Below – Trustee
Karen Below [preferred name KB] is Ngai Te Rangi, Te Arawa, Ngati Wai connected. KB is Kaitohu Director for Find My Place, founded on the belief that all New Zealanders deserve to "Live Life Well", by providing innovative solutions for healthy lifestyles and healthy homes. She has over 25 years clinical expertise in neurology, and mental health, working within government and commercial settings. With a specialty focus on the advancement of equitable outcomes for Māori. KB was recently appointed by the Ministry of Social Development, as a Grievance Panelist working in partnership with Oranga Tamariki. She has previously held Board appointments for ACC Gradual Work Process Disease and Infection and MOH Occupational Therapy Board.
Russell Wills – Trustee
Russell is married with two adult sons. He trained in medicine at Otago University and completed paediatric and public health training the UK and Australia. Russell was National Paediatrician for Plunket and an academic at the Wellington School of Medicine before returning home to Hawke's Bay 2001. Russell has led local and national work in child protection and family violence intervention, early identification of children with developmental and behavioural issues, well child-tamariki ora, community management of childhood illness and multidisciplinary assessment of children with complex developmental and behavioural issues. As Children's Commissioner (2011-2016) Russell increased the public profile of the Office's advocacy for children and published the Office's first public reports on child poverty and the work of Child, Youth and Family (now Oranga Tamariki).
Russell currently works clinically in general and community paediatrics and is the HBDHB's medical director of quality improvement and patient safety.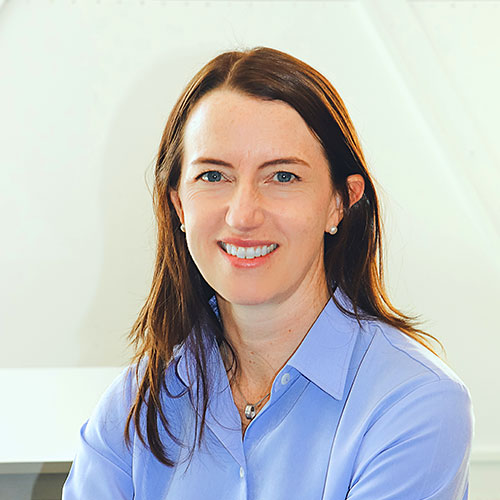 Lucy Laitinen – Chief Executive Officer |
Lucy has been Anglican Care Waiapu's Chief Executive Officer since 2017. Prior to this role, Lucy was the General Manager NZ Partnerships at World Vision New Zealand. She has worked in a variety of management, advisory, funding, and policy roles in organisations including the International Organisation for Migration regional office in Finland, Manukau City Council, and the Ministry of Defence. Lucy has a B.A. (Hons) in International Relations from Victoria University and an MPhil (Development Studies) from the University of Cambridge.
Kylie Westerlaken – Executive Assistant to CEO | 
Kylie is Executive Assistant to the CEO, providing support to the Senior Leadership Team and is Secretary to the Board. Before joining ACW in 2021, Kylie spent 17 years working for New Zealand's largest in-home ECE childcare provider, in a variety of roles across both the In-Home and Education & Training arms of the organisation; predominantly as the Business Support Manager and in later years Business Development and Systems Analyst (Education & Training).
Jules Morgan – Chief Financial Officer |
Jules is Chief Financial Officer in Anglican Care Waiapu, and is responsible for financial oversight, asset management, and financial and non-financial data analysis. From 2017, and prior to joining ACW in 2019, Jules worked with the Diocese of Waiapu's shared services team as Financial Controller. Jules is a Chartered Accountant (CA ANZ) and has previously worked for Public Trust, PwC, and BDO with a strong focus on audit, financial analysis, and internal controls. Jules has a Bachelor of Commerce and Administration in Accountancy and a Bachelor of Arts in Economics & Geography from Victoria University of Wellington.
Joanne Morris – General Manager People and Culture |
Joanne is General Manager People and Culture joining Anglican Care Waiapu in 2013. Joanne is responsible for leading the organisations human resource, health & safety and quality functions including strategy, policy and operations. Prior to joining ACW, Joanne held senior leadership positions in engineering, manufacturing, and forestry organisations with a wealth of experience in management, HR, H&S and compliance. Joanne has a Diploma in Business Studies, Human Resource Management, and is a member of the Human Resources Institute of New Zealand (HRINZ).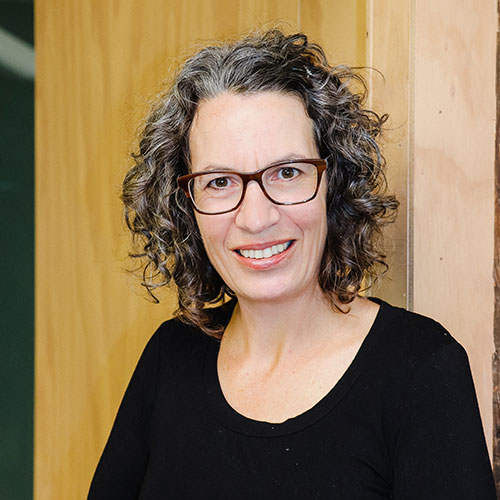 Sarah Mulcahy – General Manager Programme Design and Evaluation |
Sarah is GM Programme Design and Evaluation and champions the use of evidence to improve our practice and lead the design of new initiatives and programmes across the diocese of Waiapu. Sarah joined ACW in 2019, bringing a wealth of experience gained over her 35-year career within health and social care organisations. She has held senior management roles in New Zealand and the UK including Chelsea and Westminster NHS Trust, Royal NZ Plunket Trust and Health Hawke's Bay PHO. Sarah is an NZ Registered Nurse, holds several postgraduate qualifications, and a Masters of Business Administration.