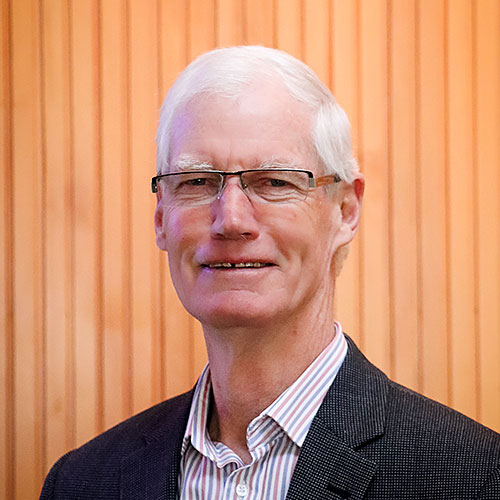 John Palairet – Chairman
John is a Chartered Accountant and an accredited member of the Institute of Directors. He was a Hawke's Bay Partner in national and locally owned chartered accounting firms including KPMG and BDO specialising in audit, business recovery, business valuations and has also acted as an advisor to many Hawke's Bay businesses.
He is currently a professional director and is the Chairman of Hawke's Bay Airport Ltd, Anglican Care (Waiapu) Ltd and Anglican Care Waiapu Boards. He is a Director the electricity lines company Unison Networks Ltd and chairs the Audit and Risk committee. He is also on the Board of ETEL Ltd, an electricity distribution transformer manufacturer and Unison Insurance Ltd a captive insurance company.
Bishop Andrew Hedge – Trustee
Bishop Andrew was ordained as the 16th Bishop of the Anglican Diocese of Waiapu in October 2014. Bishop Andrew has served the Anglican Church as Vicar of Cambridge, Waikato and Chaplain to King's School, Auckland and also in a variety of governance roles over the past 15 years including Diocesan Standing Committees in Auckland and Waikato, and as a trustee for St Paul's Collegiate School, Hamilton. Bishop Andrew is a member of several boards in the Diocese of Waiapu which focus on Mission and Ministry, Finance, Education and Social Service sectors of the Church.
Bishop Andrew is a volunteer Ambulance Officer, Chaplain and supporter of the youth programme with the Order of St John.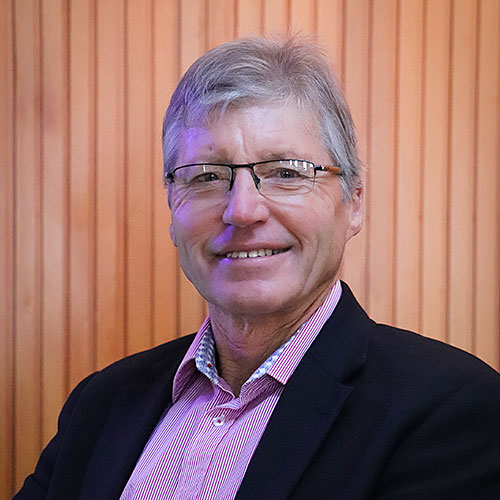 Geoff Yates – Trustee
Geoff Yates is married with three adult children. He began his career with Steel and Tube (NZ) Ltd and later moved to NZI Finance Ltd. After 20 years in the finance industry, Geoff developed his first retirement home in Napier in 1992 and subsequently went on to develop and run in partnership Elmwood House and Colwyn House.
A long time resident of Napier, Geoff has been on the committees of the Hawke's Bay Lawn Tennis and Squash Club, the Hawke's Bay Club, the Hawke's Bay Helicopter Rescue Trust, the Waiapu Board Diocesan Trustees (Trustee and Chairman) and the Napier Girls High School Board of which he was also Chairman.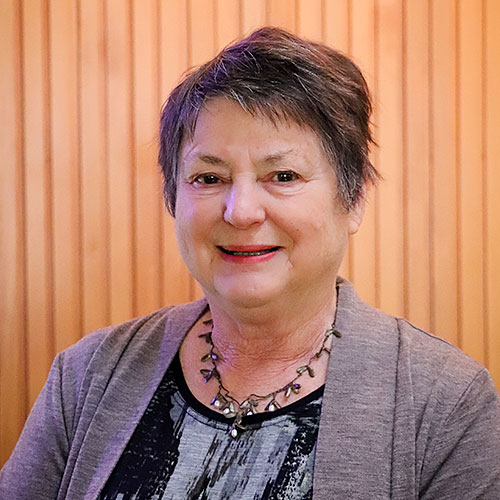 Christine Scott – Trustee
Christine has a Degree in Psychology (Otago 1967) and has worked in criminology research for the Department of Justice and, after time overseas, as a schools' consultant for an educational publishing company. She was a Regional Councillor for 15 years serving two terms as Deputy Chairman and was a Director of HBRIC. Christine is currently a Hearing Commissioner and is completing a Masters of Antarctic Studies on New Zealand's environmental leadership.
Christine is an active member in her parish of St John's Cathedral, Napier, including time as a vestry and Synod representative. She has chaired the Diocesan Finance Advisory Group and been on both WASSTB and ACW Ltd.
Evan Turbott – Trustee
Evan is a commercial and property lawyer in Tauranga. He is Chancellor of the Anglican Diocese of Waiapu, a director of Anglican Care (Waiapu) Ltd and a Chartered Member of the Institute of Directors. A former chair of the Bay of Plenty Sinfonia, Evan is a longstanding Rotarian and Councillor of the Automobile Association (Bay of Plenty District). He sits on the board of Age Concern Tauranga.
Brian Watkins – Trustee
Brian is a UK citizen who had 33-year career as a global financial futures and forex broker working in London for major international investment banks and brokerages. Since retiring and relocating to NZ in 2005, Brian has been an active member of the St. Lukes Havelock North parish and has served long terms on the vestry and as a lay member of Waiapu Diocesan Standing Committee. Brian is Chair of the Camp David Trust Board – a not-for-profit Christian charity.
Brian is a member of the Institute of Directors and has a contract role managing finances for Grow Limited, a local Hawkes Bay design and events company that host events in NZ and Australia, focused on promoting meaningful changes in our community and promoting social justice.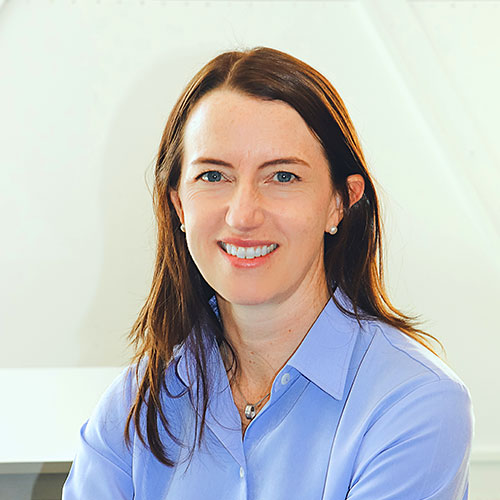 Lucy Laitinen – Chief Executive Officer | lucy.laitinen@acw.org.nz
Lucy has been Anglican Care Waiapu's Chief Executive Officer since 2017. Prior to this role, Lucy was the General Manager NZ Partnerships at World Vision New Zealand. She has worked in a variety of management, advisory, funding, and policy roles in organisations including the International Organisation for Migration regional office in Finland, Manukau City Council, and the Ministry of Defence. Lucy has a B.A. (Hons) in International Relations from Victoria University and an MPhil (Development Studies) from the University of Cambridge.
Shona McCutcheon – Executive Assistant to CEO | shona.mccutcheon@acw.org.nz
Shona is Executive Assistant to the CEO and provides support to the Senior Leadership team, joining ACW in 2019. Prior to moving to Hawke's Bay, Shona held Senior Advisor roles with Ministry of Education managing online channels and services, and overseeing national support contracts. Shona has a BSC(Hons) in Psychology and a Postgrad Diploma in Education.
Jules Morgan – Chief Financial Officer | jules.morgan@acw.org.nz
Jules is Chief Financial Officer in Anglican Care Waiapu, and is responsible for financial oversight, asset management, and financial and non-financial data analysis. From 2017, and prior to joining ACW in 2019, Jules worked with the diocese of Waiapu's shared services team as Financial Controller. Jules is a Chartered Accountant (CA ANZ) and has previously worked for Public Trust, PwC, and BDO with a strong focus on audit, financial analysis, and internal controls. Jules has a Bachelor of Commerce and Administration in Accountancy and a Bachelor of Arts in Economics & Geography from Victoria University of Wellington.
Joanne Morris – General Manager People and Culture | joanne.morris@acw.org.nz
Joanne is General Manager People and Culture joining Anglican Care Waiapu in 2013. Joanne is responsible for leading the organisations human resource, health & safety and quality functions including strategy, policy and operations. Prior to joining ACW, Joanne held senior leadership positions in engineering, manufacturing, and forestry organisations with a wealth of experience in management, HR, H&S and compliance. Joanne has a Diploma in Business Studies, Human Resource Management, and is a member of the Human Resources Institute of New Zealand (HRINZ).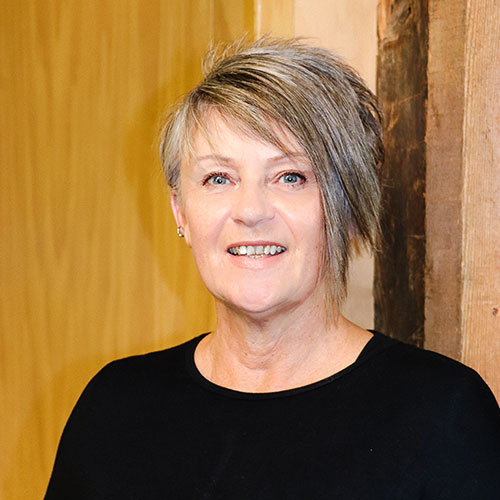 Donna Judson – General Manager Operations, Bay of Plenty | donna.judson@acw.org.nz
Donna is GM Operations, providing operational oversight of our services in the Bay of Plenty region. Joining ACW in 2013, Donna began in the role of Regional Director in Bay of Plenty in 2013, before becoming GM Operations, BoP in 2019. Donna has over 20 years' experience in the social service sector with organisations including the Salvation Army and the Community Living Trust. Donna has supported service delivery to children, whānau, people with intellectual and physical disabilities, and the elderly. Donna has a Diploma in Health and Human Behaviour and has studied Business and Management.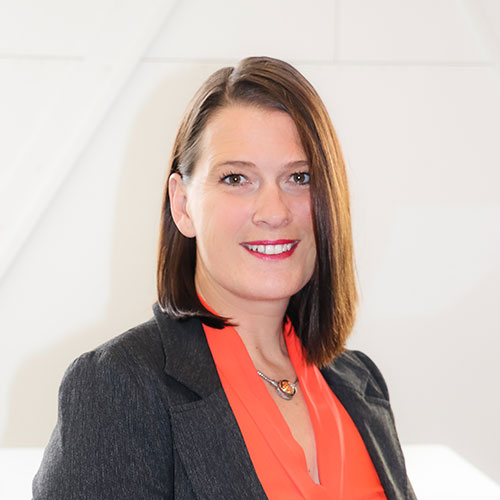 Jade Holland – General Manager Operations, Hawke's Bay and Eastland | jade.holland@acw.org.nz
Jade is GM Operations, providing operational oversight of our services in Hawke's Bay and Eastland. Originally from the UK, Jade joined ACW in 2008 as Regional Manager of the Anglican Home Based Child Care Service. In 2014 Jade became the Regional Director in Hawke's Bay and Eastland and became GM Operations HB and Eastland in 2019. Jade's experience includes 18 years in the early childhood education sector in both teaching, lecturing, assessing, and management roles. In the UK, Jade worked for the Surestart Initiative as the Childminding Network Coordinator and was a member of a multi-disciplinary team providing services to at-risk communities. Jade has a National Diploma in Health Studies, a Higher National Diploma in Early Childhood Education and has a First Class Honours Degree in Education, specialising in early childhood.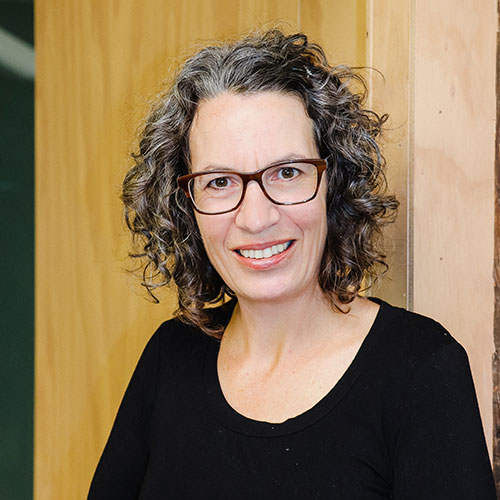 Sarah Mulcahy – General Manager Programme Design and Evaluation | sarah.mulcahy@acw.org.nz
Sarah is GM Programme Design and Evaluation and champions the use of evidence to improve our practice and lead the design of new initiatives and programmes across the diocese of Waiapu. Sarah joined ACW in 2019, bringing a wealth of experience gained over her 35-year career within health and social care organisations. She has held senior management roles in New Zealand and the UK including Chelsea and Westminster NHS Trust, Royal NZ Plunket Trust and Health Hawke's Bay PHO. Sarah is an NZ Registered Nurse, holds several postgraduate qualifications, and a Masters of Business Administration.